Your Business is in good hands.
Scale your business in an agile and confident way by optimizing your business-critical processes.
SymcoPlus solution gives the visibility and control of your business operations from financials to inventory & supply chain management to billing and beyond.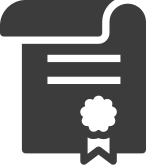 FINANCIAL EFFICIENCY
Help you gain complete finance control and improve the productivity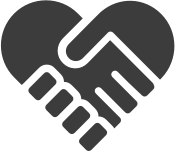 GREATER VISIBILITY
Get overall business operations visibility in realtime from anywhere on all mission critical processes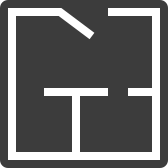 EASIER COMPLIANCE
Being compliant to latest changes in industry will be no more an issue
The complexity of business processes and systems will continue to increase for small & medium-sized businesses
The ERP that makes the business process easy!.
Reduce your IT overhead with multiple systems and bring efficiency with integrated ERP solutions. Overcome the challenges being faced
Multiple IT systems within the organization
Companies are adopting multiple systems for billing, finance, production and lack integration causing overall slowdown in decision making
Investing Too Much Time & Resources
Small & medium-sized businesses are investing too many resources or no resources to manage their processes.
No custom process implementations
Each business is different and needs customized solutions. Standard ERP lack the ability to offer these and companies are adopting a mix of manual and automated data entries
Why is the SymcoPlus ERP solution a fit for you?.
SymcoPlus ERP provides you customized solutions to establish efficient processes and gain visibility into the business. SymcoPlus with deep consulting expertise understands the complexity of each business in terms of workflow, processes, and offers tailormade solutions.

Talk to us today to know how we can make your business ready for future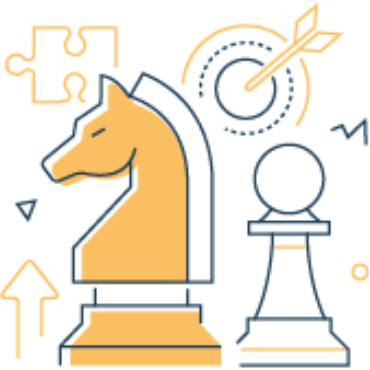 Our 3 Step Process to help you become ready
With our 25+ years of expertise in consulting in business operations, as the first step of our engagement, we like to work with your team, different stakeholders to assess your current workflow to identify the current challenges and scope for optimization.
After we define the current workflow, we get back to the board and identify the right IT systems that can give you the best ROI. SymcoPlus has a range of suites ready to deploy quickly. At the same time, if there is customization required for your business, this is the time we define and share with you the roadmap for the same.
As we agree on the systems that are required and the total cost of ownership, our team starts implementing the same and integrating them into your current system. Our subject matter and technical experts will collaborate with your team to give you a clear plan as well as necessary training to start using SymcoPlus ERP solutions across the divisions.
Case Study
Our success lies in the success of our clients :
Services
Symco Plus is a part of a group 'Affordable Financial Care' that is engaged in providing diverse services which collectively and comprehensively form financial care for business organizations.
" It is now over 25 years since we have been using and depending on your Symco ERP. Symco has done well because its products, people and support service are dependably good. It will continue to do well because of these very factors. "

Ranjit H Bhavnani, Managing Director Calibre Chemicals Private Limited
" We have purchase SAP R3 Version 7.3 at around cost of 1 Cr in year 2012. We have tried with 3 SAP implementation partners but we couldn't able to generate required MIS from system. Symco was value for money. Our cost of ownership of Symco was less than SAP annual maintenance contract. Today our both the companies along with our factory at Tarapor are on line and we get timely MIS and Project Costing reports duly modified as per our requirements. They also helped us to migrate our server to cloud. "

Manoj Ramane, General Manager Accounts & Finance G R Engineering Private Limited
" We have been associated with your Symco Software for the past 15 year started from DOS Version updated to the latest. We felt about Symco software is that, it is very user-friendly and error free software. We are very comfortable with this software and the up-dation that you make in all the fields especially the statutory up-dation in the financial modules are too good and very satisfactory to us. "

V Jayanthi, General Manager Finance Jagannath Textile Company Limited
" After lot of deliberation and mulling over various options, we finally decided to implement Symco Accounting and Inventory integrated software in our 2 companies, Ravalgaon Sugar and Acrow India. Ultimately what we chose was an excellent product. Symco team was the most rewarding, happy experience for all including myself. They never put any pressure or any "can not do this" attitude, something we had feared with many other top end ERP solution providers. They worked closely and as our own people. "

Harsh Doshi, Chairman Ravalgaon Sugar Farm Limited
" We have been associated with SYMCO software since 1988. Our turnover on those days is approximately 58 Crores we reached the turnover of 367 Crores in 1995-96. We are using SYMCO Old version from 1989 to 1994. Now we are using SYMCO New Version which is very User Friendly and completely customisable package. In case of any problem response time of support is very less. "

Anuj Miglani, Managing Director Uttam Galva Steels Limited
" We have purchased tally software for accounting. However, for making business decisions it was not possible to rely on incomplete and inaccurate data. Symco team helped in diagnosis of problems underlying current internal controls and functioning and submitted their report on actual status. There use to be delay in filling various statutory returns and non-compliance. They helped in smoothening the finance and accounts functions. "

Rita Pestonji, Director Rubinsha Exports Private Limited
Previous
Next
Our Clients