SymcoPlus - ERP Enterprise Resource Planning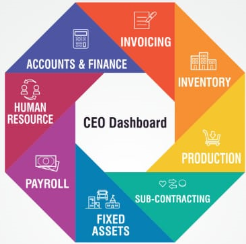 Customizable and Modular ERP.
Comprehensive list of Modules viz. Accounts, Invoicing, Inventory, Production, Sub-Contracting, Fixed Assets, Human Resource and Payroll. services which collectively and comprehensively form financial care for business organizations.
Download Module-wise Feature List
Functional Strength - 25 years of industry experience – Benchmarking Best Business Practices, direct touch with Clients
Ease of Customization - Savings in client's investment and time due to fast customization, fast response time and speedy implementation
Tools to absorb Process Dynamism - Run time enhancement of Screens / Reports, Open Architecture, Dynamic Utilities
Optimize Investments - Modular and scalable, shorter implementation phase, Ease in connecting to third party applications
Integrated & Distributed - Integrated, secured, multi-location distributed application, Provides profiling and personalization
CEO Dashboard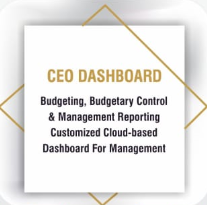 A customized CEO Dashboard to truly make best use of your technology investment.
Technology Driven MIS
Fully Customized
Mobile First experience
Personal Finance Care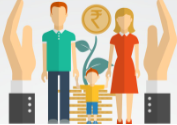 End to end services to manage your Personal Finance needs of Investments, Insurance, Will, Income Tax Return and others
Plan Tax friendly and sound Investments in equity, mutual funds and insurance
File Income Tax Return: Local/ Global Income, HUF and others
Home Loan applications and sound repayment planning
Draft and register a Will. Audit and guide for full proof nominations in all investments and assets
HNI financial portfolio handling including investment in start-ups
Business Finance Care

Organizations today want to focus on entering new markets, build competitive solutions and emerge as market leaders. Our portfolio of Business Finance Care services meet long-term functional outsourcing needs and even one-time structural corrections that enable organizations to move closer to their vision.
Outsourced Services (Retainer ship) :-
Accounts outsourcing
Payroll processing
Inventory Monitoring
Financial Compliance (TDS, GST) outsourcing
ROC Compliance outsourcing
Commodity buying
Consulting Services :-
Raising Capital
Project Feasibility Study
Statutory audit
Loan Restructuring
Employee Compensation study
HR Compliance audit
Training